Need A Pro Power Washer In Richmond, TX?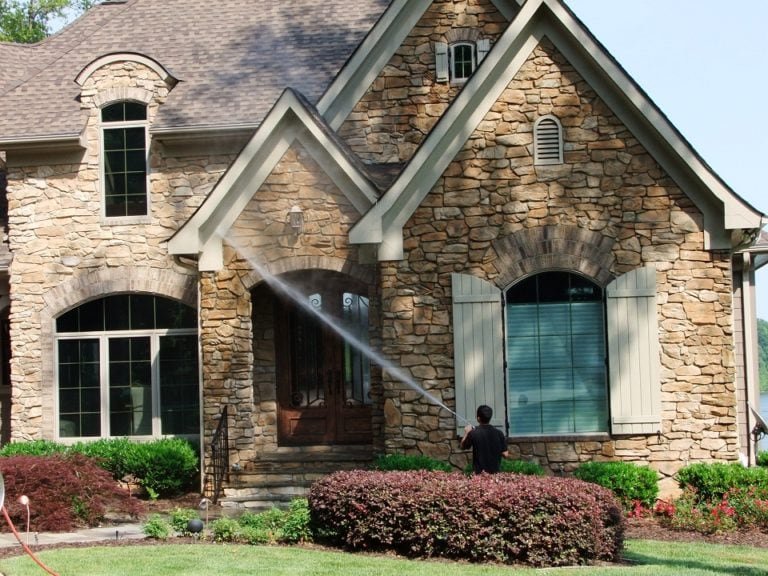 Pressure Washing America, LLC is the most experienced residential and commercial power washer in the Houston area including in Richmond Texas. 
Although the area has seen some dramatic changes over the last 10 years or so one thing has remained the same – you can count on Pressure Washing America, LLC for all your pressure washing needs in Richmond!
Residential Power Washing Services in Richmond: Houses in Richmond, TX are susceptible to mildew and mold buildup due to climatic conditions.
Mold and mildew have a number of damaging properties, which can severely affect the condition of the house. But thanks to Pressure Washing America LLC's services, you no longer need to be concerned about your home falling prey to these harmful elements.
Our professional pressure washing experts are here to assist you in cleaning up your home using top-notch methods, which will completely eliminate every mildew and mold infestation at your place. Our services are a hit among the residents of Richmond. Our services are available at affordable rates, which keep your costs down.
Over the course of the past 15 years, we've serviced countless clients who have been immensely grateful for our services. We make it a point to deploy highly-optimized cleaning methods, which get the job done at a quick pace.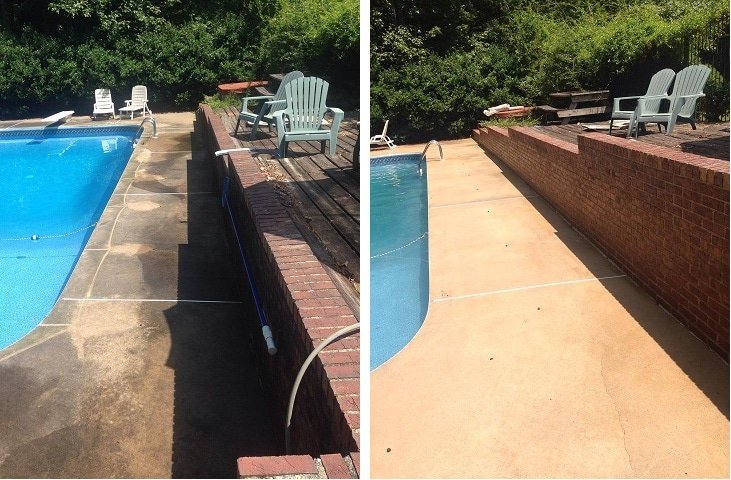 Commercial Power Washing Service in Richmond: First impressions can make all the difference in the world when it comes to business. Picture this – a client walks into your office. What would they prefer to see – a dirty, unpolished office that looks like it hasn't been cleaned in forever or a polished, tidy office with a clean environment?
The latter can boost your impression in front of potential clients tremendously and enhance your reputation among others. A cleaner office can help your office and business be taken more seriously by potential clients, thus bagging you more favorable deals.
We service companies you know like Chic-Fil-A and Walmart so you know you can trust us!  In pressure washing, top-notch cleaning solvents and water are mixed and used at warm temperatures to eliminate stubborn and unyielding stains that are ruining your property's look.
Regardless of where these stains are present, pressure washing is useful if you want to erase them in an efficient and effective manner, thus raising the quality of your property.
Safe Roof Cleaning in Richmond: Most roofs in Magnolia have a dirty, stained look, which tends to affect the overall appearance of the building and lower the property value. Roofers make it seem like the owners have no choice but to install new roofs.
However, new roofs aren't necessary unless your roof is incredibly weak or is of extremely poor quality. Getting your roof cleaning by a professional team is enough to eliminate most stains and restore the roof quality back to its original state.
This is a highly affordable move as well, which leaves everyone happy. If you want to make your roof look new and attractive, just give us a call and we'll be right there!
Exterior Window Cleaning in Richmond: Window cleaning is a resource- and time-consuming task, which is something most people can ill-afford to spare.
Additionally, window cleaning efforts by most homeowners tend to be amateurish and don't really eliminate the dirt and stains on the windows. No, you need a professional team like Pressure Washing America LLC for something as important as this one.
Don't waste another day washing your windows. Our team has all the latest equipment and tools needed for cleaning your windows in the shortest time possible. We guarantee a hassle- free experience, that will leave your home's windows in incredible shape.

We respond in minutes:
  Contact Us